Practice of
International Cooperation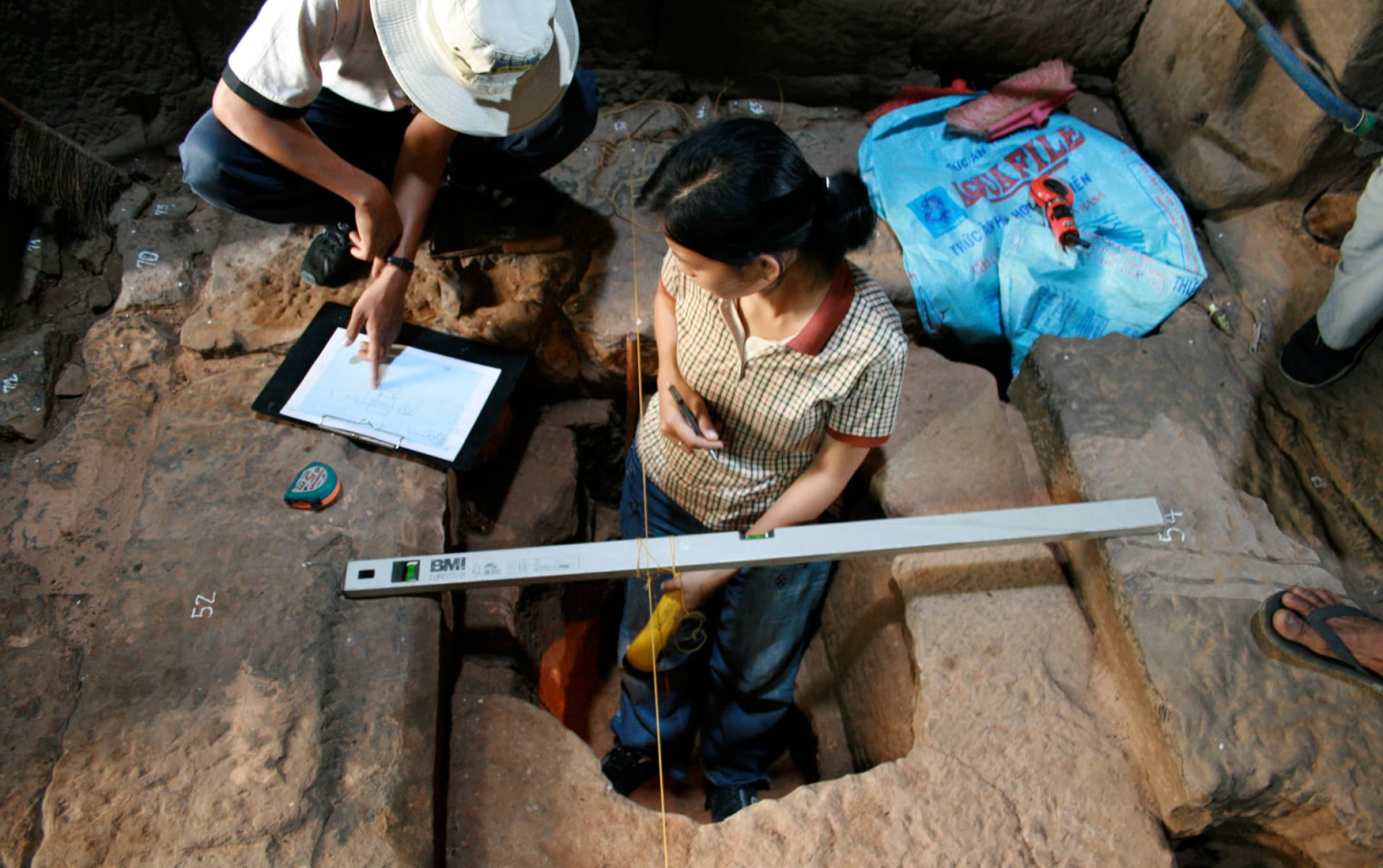 Excavation of the Central Tower of Bayon
Cambodia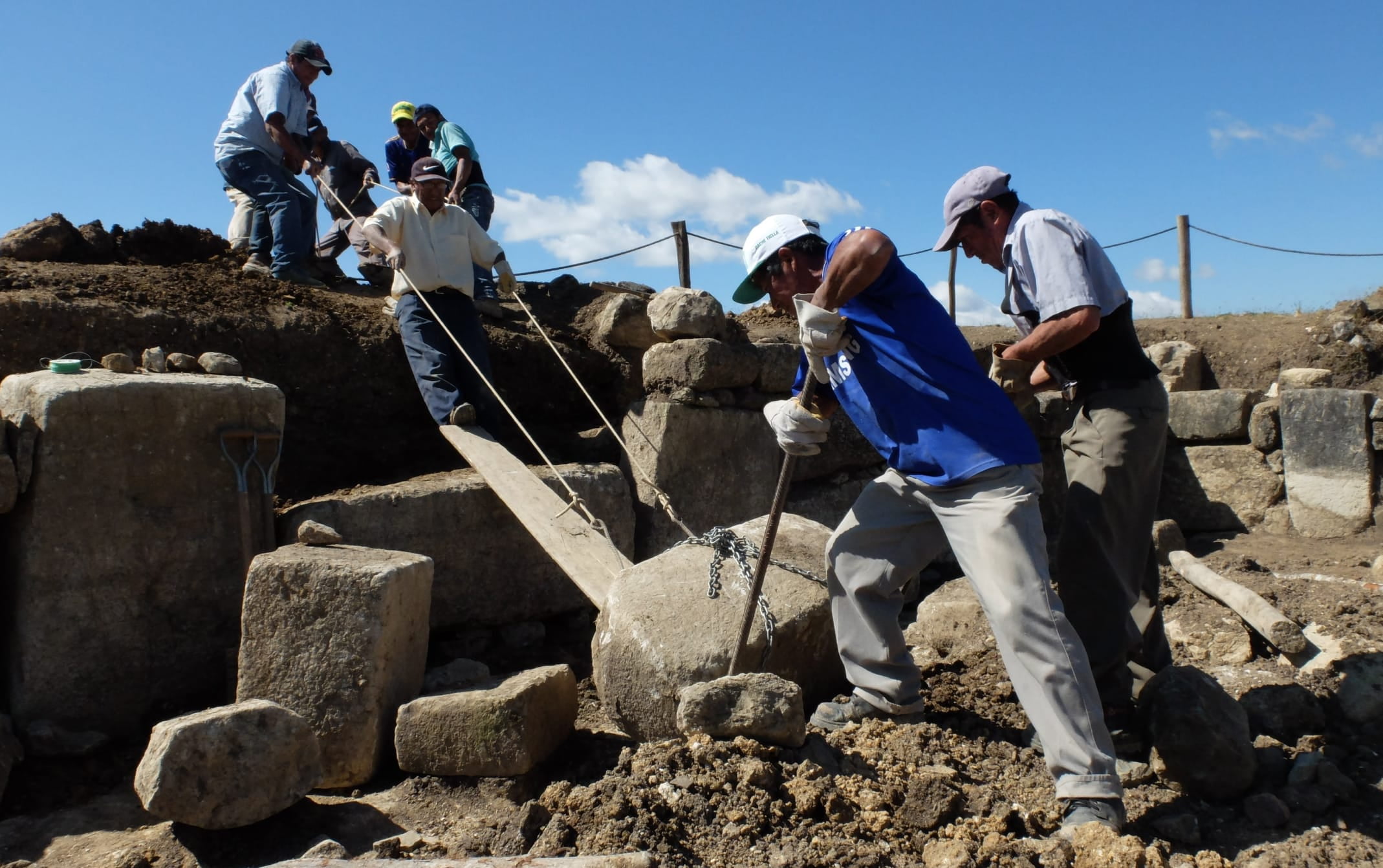 Conservation work on the remains of Pacopampa
Peru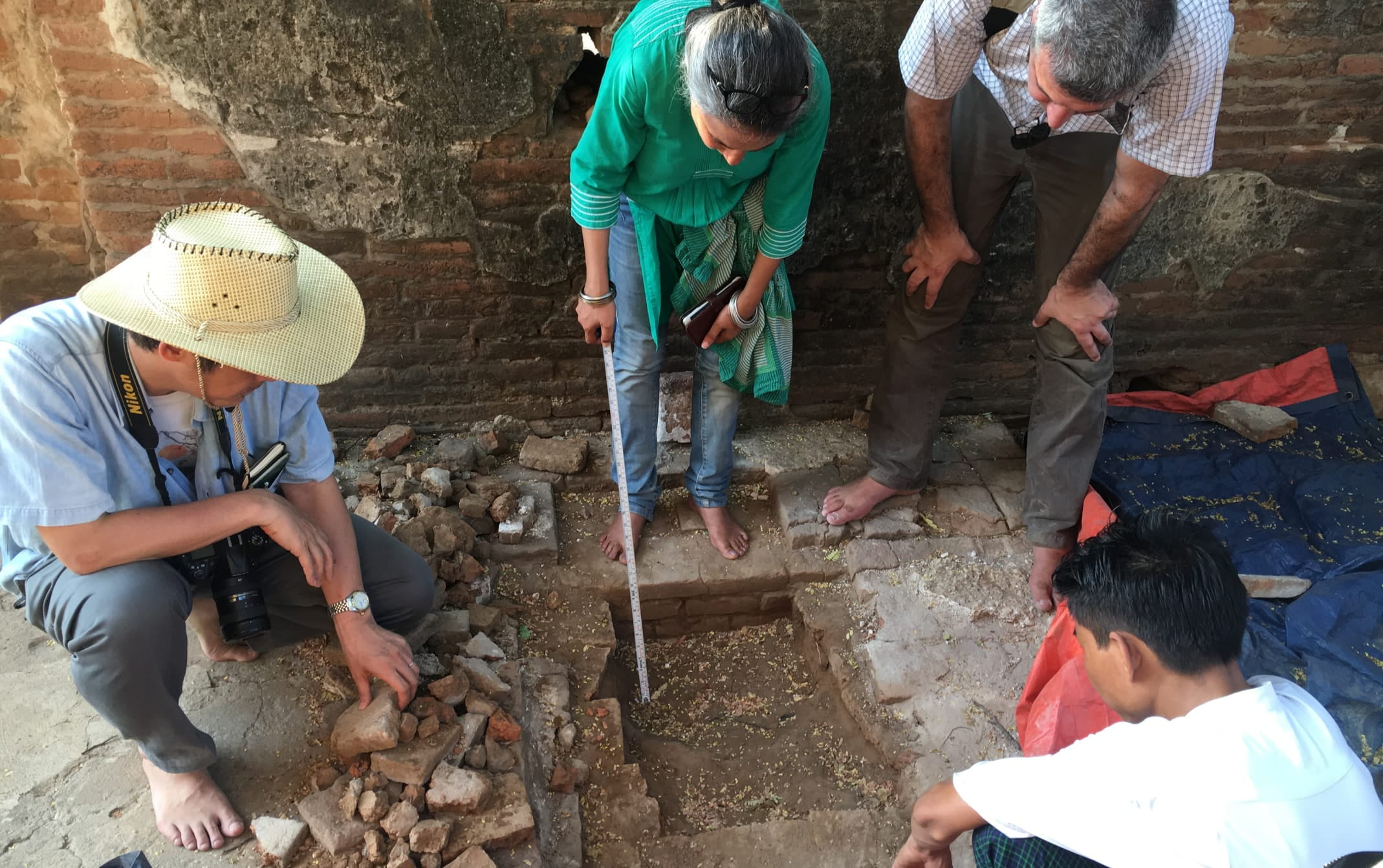 Discussion with UNESCO consultant
Myanmar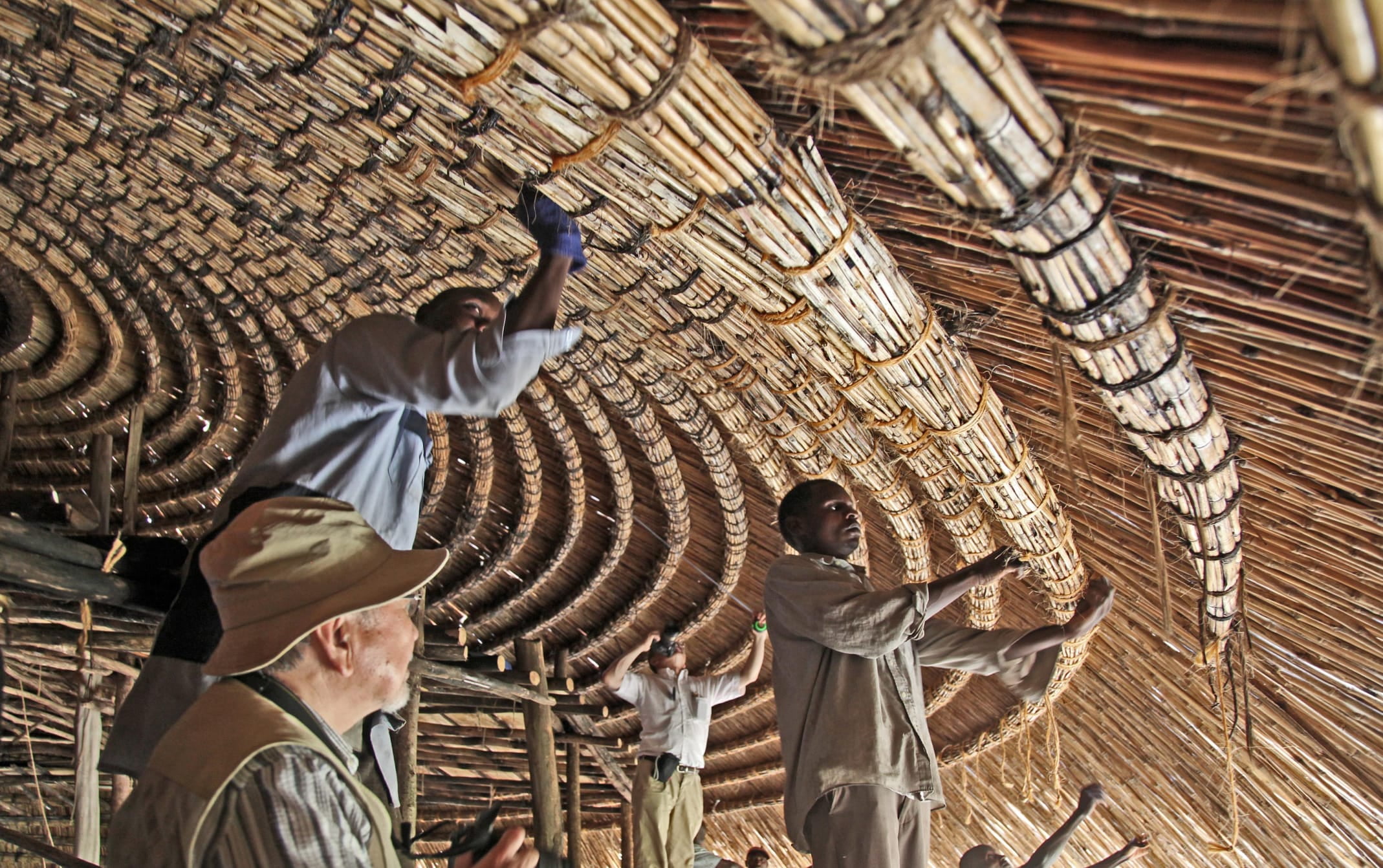 Investigation of thatched decorative ceiling
Uganda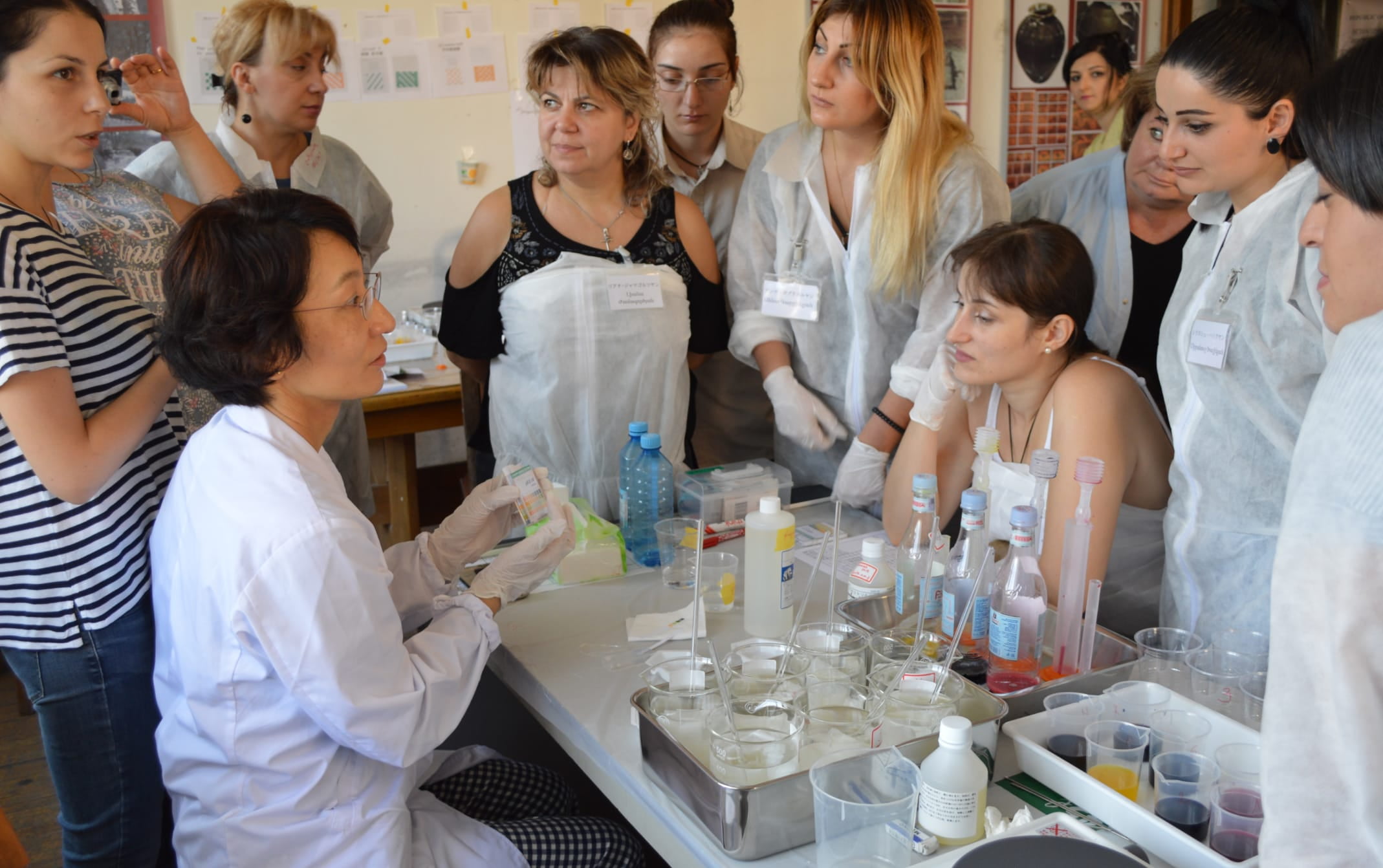 Workshop on the conservation and restoration of dyed textiles
Armenia
What kinds of activities are underway?
Joining hands internationally to pass on to future generations the valuable heritage shared by humanity also leads to an attitude of recognizing and respecting each other's cultures. Japan is involved proactively in international cooperation activities in the area of cultural heritage as part of its efforts to build a stable foundation for the international community. In particular, as concepts of cultural heritage and methods of cooperation grow increasingly diverse, Japan is taking part actively in various activities based on its experience and track record, including not only tangible aspects but also continual support in the intangibles such as research, preservation and restoration, financial support, preparation of master plans, human-resources development, and activities to raise awareness and promote related initiatives.

Since it is likely that it will take a long time before these efforts generate results, the support for cultural heritage, which is something of which people in each relevant county can be proud, reverberates directly with the counterparties involved, and an important way of contributing to the international community is through assistance based on Japan's knowledge, technologies, and spirit of valuing culture, instead of sticking to material support alone.

Japan's international cooperation in protection of cultural heritage first began to become quite active in the second half of the 1980s. In a speech delivered in London in May 1988, titled "Opening a New Era in Japanese-European Relations," Prime Minister Takeshita described how Japan's vision of international cooperation included "international cultural exchange" and clearly described his intent to transform Japan's cultural role in the world from its traditional passive approach to one of proactive contributions.

This supported the start of proactive activities such as general cultural grant-aid cooperation by the Japanese government in the field of cultural heritage and the contribution of the Japanese Funds-in-trust to UNESCO for the Preservation of the World Cultural Heritage. At the same time, international cooperation activities by research institutions, NGOs, and other bodies with financial support from private-sector foundations and other sources began to thrive as well.
Find a project